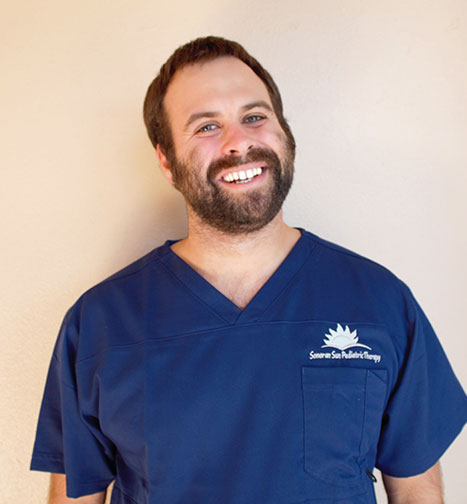 It's Occupational Therapy Month and we want to Spot Light another one of our amazing Occupational Therapist!!
Michael Jankowski AKA Mr. Mike, is our Occupational Therapist and Department Director. He received his Masters in Occupational Therapy from Elizabethtown College in Elizabethtown, PA. Mike really enjoys working with people. He loves getting to hear people's stories and learning about other people's experiences. Mike discovered Occupational Therapy when he was in high school, and knew it was the field for him. Occupational Therapy allows him to interact and get to know many different people, while in the process of helping them live their life to the fullest and living the life they want to.
Mike's two big passions in life are the outdoors and music. He really enjoys hiking and camping. Whenever he is near a body of water he loves to swim and surf. Mike has been fortunate enough to receive music lessons throughout his life. Mike loves listening to live music, and currently plays the guitar in his spare time.
We are so lucky to have him as part of our wonderful staff and have him as the leader of the OT department here at Sonoran Sun Pediatric Therapy!!