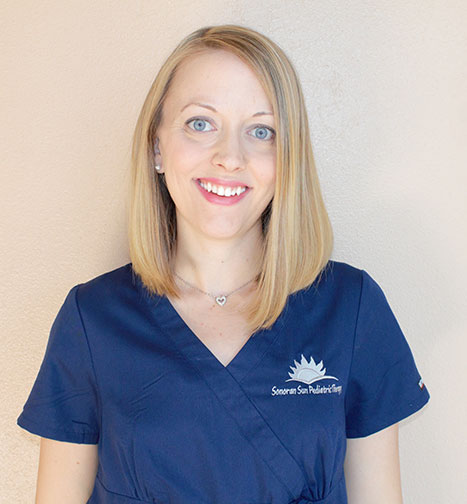 It's Better Speech and Hearing Month and we want to Spot Light another one of our Amazing Speech Therapist!!
Kristina Burnham is our Speech-Language Pathologist and Feeding Therapist. She is also our Speech Department Director. Kristina graduated from Northern Arizona University with a Bachelor of Arts in Speech-Language Sciences and a Master of Science in Clinical Speech-Language Pathology. She originally started out as a music education major playing the viola until she had what she called her "mid college crisis". She took a speech therapy class online and fell in love with the profession. Of all the areas that a speech-language pathologist may work in, her greatest interests are in early intervention and feeding therapy.
Kristina loves hanging out with her family, visiting with friends, and baking desserts. Whenever possible, she tries to escape to the mountains for vacation. One of her newer hobbies is finding the best local coffee spot that makes a good latte.
Kristina and her husband our parents to two little ones, Julie (3yrs old) and Amy (5months old). They also have a dog named Raja!
We are so lucky to have Kristina as part of our wonderful staff and have her as the leader of the ST department here at Sonoran Sun Pediatric Therapy!!