Occupational Therapy with Pets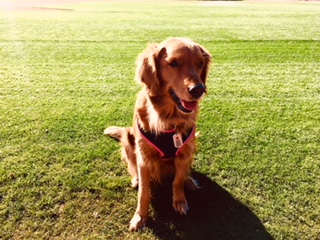 It is becoming more and more common for Occupational Therapists to include pets in their therapy sessions. Studies have shown the use of pets (dogs, cats, fish, and horses) can be very beneficial in treating for several conditions or diagnoses. The simple acts of observing a fish swim or petting a dog can have a great impact on patients who have anxiety and high blood pressure. For some patients who have a difficult time with social settings, having interactions with a pet may ease the mood and help them feel more comfortable when doing therapeutic activities due to the presence of acceptance and affection.
Some other benefits pet therapy can help patient make improvements on are:
Self-esteem
Self-worth
Building trust
Expressing feelings in appropriate ways
Communication
Incorporating pets in therapy may not always be the right way to go. You must always consider whether it will be a good experience for the patient. Keep in mind that if someone has a traumatic past with an animal, fear or paranoia with certain animals, it may create more anxiety and be a negative experience for the patient. The last thing to keep in mind is if the patient has any allergies to animals because that may also cause a negative experience.
If you are considering incorporating pets with your child's therapy, always run it be their therapist first to see if they feel it would be a great fit, especially to make sure it will help with the goals they are working towards.
Sonoran Sun Pediatric Therapy has partnered with someone who can bring in a therapy dog for patients as needed! Ask us for more information.